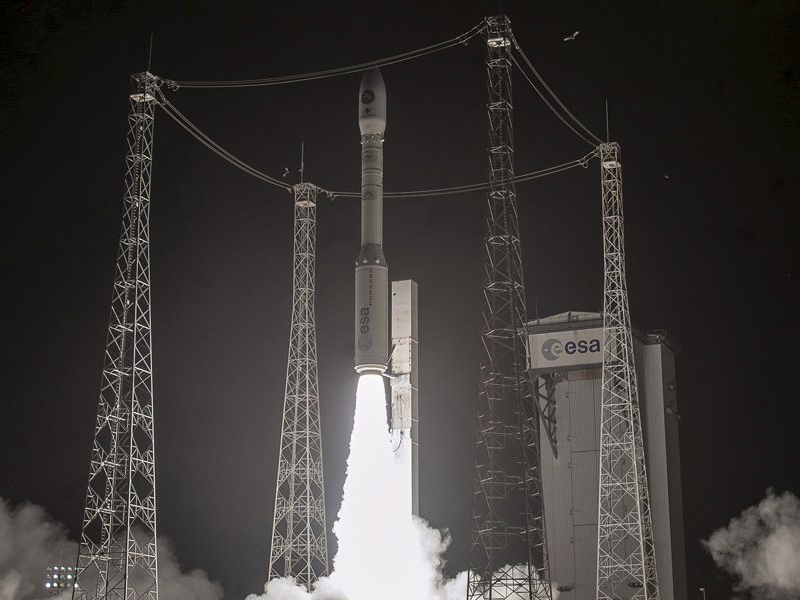 The launch of the European light-weight Vega launch vehicle lofted the FalconEye 1 Earth remote observation satellite weighing approximately 1197 kg, took place on 11 July, 2019, at 04:53:03 Kyiv time from the Kourou Space Center in French Guiana.
Unfortunately, approximately in the second minute of the Vega LV launching, just after the 2nd stage engine ignition, the off-nominal situation occurred that led to the mission abnormal end. It is the first failed launch of Vega LV of total – 15.
We hope that our European partners will detect and remove a fault as soon as possible and the Vega LV will keep on its successful activity at the space market.
It will be remembered that the RD-843 main engine assembly (MEA) operated at Vega launch vehicle fourth stage liquid propulsion system, was developed by Yuzhnoye SDO and its batch production is being performed by SE PA Yuzhmash. Ukrainian engine has successfully operated during 14 launches since 2012 year, in that 29 satellites were orbited.
This is reported on the "Yuzhnoye" SDO  Facebook page.