SE "Design Bureau" South "them. M.K. Yangel "has signed a contract with the European company ISILAUNCH for launching the Sich-2-30 spacecraft into orbit.
About it on the page in Facebook Minister of Strategic Industries of Ukraine Oleh Uruskyi announced.
The satellite should be launched from the SpaceX launch site (USA) using the Falcon-9 rocket carrier. ISILAUNCH has a corresponding agreement with this American company, which is authorized to sell services for the removal of associated payload on the rocket carrier and the provision of relevant engineering services and material.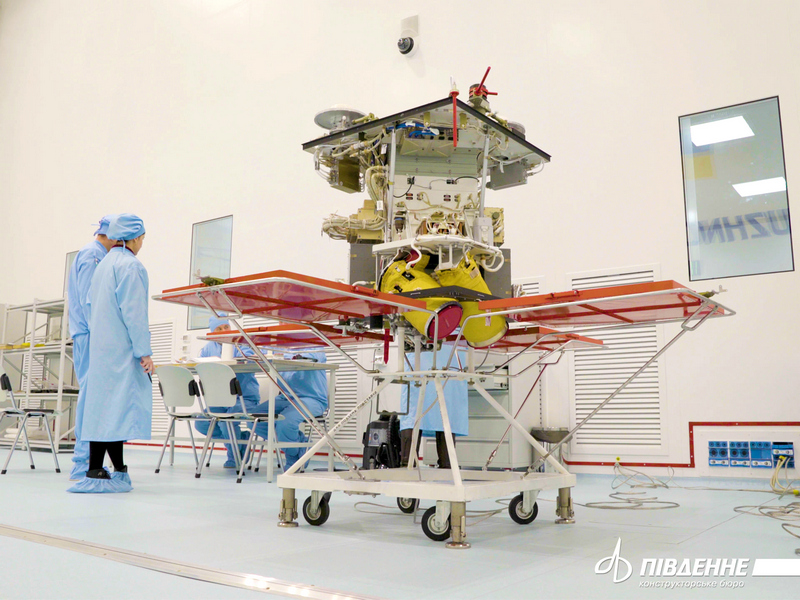 An advance payment has already been made. The spacecraft is scheduled to be launched in December 2021 year (reserve - January 2022 year). However, I hope, that this will happen in the year of the 30th anniversary of Independence of Ukraine and the task of the President of Ukraine Volodymyr Zelensky will be fulfilled.
Now CB "Southern" together with the National Center for Control and Testing of Spacecraft carries out all necessary work to prepare for the launch of the spacecraft "SICH-2-30" and the preparation of the ground segment.
The launch and further use of this satellite will allow to solve many pressing problems of socio-economic, environmental, information, scientific and educational nature, as well as to ensure the realization of the interests of the state in the field of national security and defense.
Withdrawal of "SICH-2-30" is the first step towards the implementation of plans, defined, in particular, the project of the National target scientific and technical space program of Ukraine on 2021-2025 years, which provides for the creation of a domestic space group of at least seven satellites.
"I believe in Ukraine's ambitious plans and will make every effort, that they were successfully implemented ", - added Oleg Urusky.